Browsing articles in "Blog"
When searching the web for anything related to design you're going to run into a huge selection. I am going to give you a list of the top 5 that I regularly browse. These sites range from user-submitted work, industry professional insight, design freebies, wallpapers, tutorials and much, much more.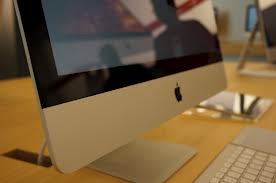 Whether you're a designer or not, it's almost impossible not to get sucked into design blogs. Sites like these can take you on a route that you never expected, opening doors to things that you never thought you could achieve. That might sound a little "dream the impossible," but hey, it's design. It's a job driven by imagination and creation.
1. Designspiration
This is one of my favorites. It's so simple, no words and no nonsense, providing modern and often times "out of the box" pieces. Everything on Designspiration is user submitted. It was created in early 2010 by Shelby White. 
Shelby is a visual designer and entrepreneur. Alongside Designspiration, he also runs an art & design blog called Wanken and is also a writer for ISO50.
2.  Abduzeedo
Abduzeedo is one of the most well know graphic design blogs on the web. It's the go-to blog for design, filled with articles for inspiration along with very useful tutorials in the most widely used applications. The articles are provided by a very talented crew headed up by Fabio Sasso who, according to his bio, is currently working for Google.
3. You The Designer
Touting themselves "A Graphic Design Lifestyle Blog" they provide design tips, inspiration and freebies. A series of articles that I like to read from them is "You! Be Informed". These are articles that are just as they sound; They take situations that are happening now and break them down to keep us informed on what is going on in the world of design.
4. Cool Hunting
Cool Hunting is much more than just a graphic design blog. Created by Josh Rubin and Evan Orensten, they cultivate creativity and innovation in design, technology, style, culture, food and travel. Browse by "design" and you will find a wide variety of design inspiration ranging from art studio visits to test driving the latest Mercedes-Benz.
5. The Logo Smith
Somewhat new to me, but definitely not new to the design world is The Logo Smith. Founded by Graham Smith who also runs a logo design studio out of the UK under the same name, specializes in putting simplicity back into logo design. He says, "I tend to focus on the clean and imaginative side to logo & icon design; often a challenging process of simplify, simplify, simplify. This generally results in a logo that is aesthetically pleasing, and memorable, without the burden of unnecessary cliché distractions, and clutter."
What are your favorite design blogs? Tell us below!
1. We are trained professionals.
Have you ever tried fixing something in your home only to make the problem much worse? And in turn end up spending more money and time then you would have just hiring a professional in the first place? We spend years upon years studying graphic design application and design aesthetics. You may have a natural eye for design and may be very artistic but each design program has a huge learning curve to be able to produce what you are envisioning, we can do that for you.
2. Problem solvers.
Design really is a lot more that just making things look good. We have to take your idea, cause or problem and devise a solution. Once we come up with a solution we will then creatively put your solution into motion. Business owners  have enough on their plate running a business so the last thing that they need is another problem to solve. With a little creativity we can help you get through to a one of a kind solution that will really make your business stand out from the crowd.
3. Keep a consistent look.
This is one thing that I have been very keen on lately. There are so many avenues that your business should be prominent on, Facebook, Twitter, LinkedIn, Google+, and so on. Your look should be consistent through each one of those medias, customers sub-consciously recognize those consistencies and form a loyalty to your brand. When everything matches from one location to the other it makes your brand look like its managed well and in turn will give your business that professionalism that it deserves.
4. Creativity
In general, most graphic designers are creative people and take great pride in giving you their best work possible. We can help you expand on your ideas and maybe step out of the "box" a little. Often times companies look at their competition and like to in some way copy them. Us designers like to up the ante and go beyond what your competitors are doing.
When it comes to branding, consistency is the most important, even in social media. Your consumer will spot inconsistencies in your branding and may lose trust in you and your business because of it. Companies like Coca-Cola have stood the test of time with a clear and concise message, look, and feel. You know Coca-Cola when you see it and that's how you want your company to be as well.
Consistency can be a difficult task with so many online advertising channels. Social media has grown immensely and is a great way for you to interact with your customers. This is where consistency comes into play, you probably already have a website or a brick and mortar so why not transfer that same look to social media?
I had the opportunity to design Digital Marketing Direction's social media graphics. Consistency played an important role in this project as well.
As you probably already know, this is what their website looks like.
Going from this design I brought the same look and feel to all of the social media avenues. It's important to express the main points in each platform. Here I took the picture, and the tagline, then incorporated the same color theme into each social media site.
From top to bottom: Facebook, Twitter, Google+.
'
You can always add or remove certain graphics to build from that design or just to mix things up a little bit, like this email header below. In situations like this where the email header's height is much smaller than something like a Facebook cover page, it's aesthetically hard to get all of the same graphics into it. Instead I took the tagline and logo and incorporated a modern looking tag to give it some dimension all while using the same color theme.
Facebook Posts
The graphics will get your customers to look at your social media page, but how do you get them to interact with you and your posts? Here is one way to help boost your customer engagement. What do you think of the post below?
You might think its great, there asking a question which in turn causes a response and interaction from your customer. But what if you could make it even better? One way to do that is to use a graphic. Below is a graphic that I made for Americans For Prosperity. Having something visual will increase the response from your following. If you think about it, while scrolling through so many posts on your Facebook newsfeed, the thing that most likely with catch your eye is an image. Not only does this image grab your attention, this post asks for your followers to "share". This will help spread your posts throughout social media to people that wouldn't normally see your page.
These are just a few graphic design tips that can help build your brand through out social media. It takes time to build a brand with a consistent look that customers with recognize; the key is to start building it correctly from the start. The time spent in creating a consistent brand throughout social media will be worth it in the end.
Predicting the next trend is pretty hard to do, but if you take a look at what was popular in 2013, you will start to see what will continue and what will expand off of those ideas. Every creative wants to come up with something that is their own unique design, but it's also important to follow visual trends, or at least be aware of them. I recently purchased the December PRINT magazine that recapped the 2013 regional designs. This gave me good insight into what I think may evolve in 2014.
Flat Design Trend
I wrote about this before and it isn't going anywhere anytime soon in my opinion. Apple made this mainstream and everyone followed. Stripping away drop shadows and gradients leaving behind a simple, clean, easy to navigate design. Easy to read or easy to look at is going to be a major player in design (web and print) in 2014. So much to look at, so little time, this will help us take in all (or most) of the information that is thrown at us. Below is an example of a spin on flat design using long shadows.
Multiple Fonts
This is something that was a big no no when I was in college taking Typography classes. Never use to many fonts, it makes a mess of the design. Well it looks like that has changed. You have probably seen it a lot on those inspirational quotes on pintrest. It is also becoming pretty popular in package design. I think that we will see more of this in website and print design. This is something that really grabs my attention, while walking through a book store, books with a design like this always grabs my eyes before anything else. Combining fonts helps give the design an artistic/handmade feel that still serves a purpose by making the right words stand out most. Wholefoods also uses it a lot, it really pushes their homegrown feel.
Large Images and Text
This leads us back to the idea of cleaning things up to leave behind a really easy to consume design. Websites and advertising have been stripping away the less important things for that purpose. Budnitz Bicycles does it best, their website and emails are the cleanest in the cycling industry that I have seen. This really isn't a new trend for 2014 but I think that it will be something that you will start noticing more often.
Pantone Color of the Year
And here it is, the color of the year chosen by Pantone. Pantone is the color system that everyone from a interior designer to a web designers uses. This year the color that they "spent the year spanning the world for color influences" is Radiant Orchard. Not sure that I will be using it to often in my work but it might be good for accents in a home or for fashion. I never really got on the pink bandwagon either though so maybe I'm not the best person for this color.
Just because these are the things that I predict to be a common trend in 2014 doesn't mean that it's the only way to go. Continue to produce work with your own unique touch, but give some thought into mixing in a little of the above. It might not work for every client but that is the joy of graphic design, no two clients are alike.
What are infographics? Infographics are a way to visually display data. By using them you are replacing mind-numbing data with a visually appealing graphic that can be read quickly and clearly. Sure, there are people that love data, but for most of us on an information overload, we either don't time or don't want to sort through it all. This is why infographics can be a great idea for your company.
(Original Data)
(Infographic created from data above.)
Where to start?
Are you thinking about creating an infographic? You might be wondering where to start. The most important aspect is the data. If the data isn't accurate, the graphic won't be accurate. It's very important to do your research and to use reliable sources.
You will want to create a flow to your data so that the reader follows the data in the correct order. Each set of data should naturally run right into the next section of data. Start with a catchy title to grab the readers attention, then you can tell the rest of your story from there.
Working with a Designer
When you have all of the data sorted out, you can start working with your designer. You will want to discuss ways in which you would like the data to be represented. Remember, the whole point is to make it really easy to read, so make sure not to over complicate it. The data can be represented though graphs, icons, images, typography, or drawings. You don't need to have a specific idea for each set of data, the designer can do that, just a general idea to let the designer know which direction you would like to go.
Conclusion
An infographic is a great way to show data to your audience, but they also have another secret. They could go viral. If you have a great infographic and promote it properly there is a chance that it could be shared, liked, or tweeted over and over again. So, be sure to include your logo!
(Click each graphic to view full size.)
It may be hard to keep up with the trends in design only to find out that it is outdated one year later. The flat design trend is something that I have seen emerging in major companies including Apple, Microsoft, and many others.
Explaining Flat Design
I normally don't like to give names to certain types of design because to me it is what it is, or is what you want it to be. Flat design however has a very distinct look and feel (it's flat). It pulls all of the complex bevels, crazy gradients and shadows to make something very clean and easy for the viewer to consume without being overwhelmed by the unimportant things.
I wanted to show something as an example so I made one for myself. I basically just simplified the lighting bolt from my current logo, utilized a common color in the trend and added some nice clean typography. You will also notice the really long shadow coming off the bolt, that is something that you will commonly see in this style.
Utilizing the Trend
If you are thinking about utilizing this type of design, make sure to put some thought into it before you go and strip everything away. You will want to spend some time really thinking about the details of the design and your core audience. If you are a really modern trendy company like Apple and Microsoft then this may be a good route to go. If you are a casino that really needs that wow factor of fun and excitement then this is probably not the right direction. Just because its is trend doesn't mean you should follow.
Thinking about color
Color is a major role in this trend. It focuses on the not so common color basics, it unitizes colors like peachy reds, soft blues and turquoise (see chart below for example). I like how when you have lighter color next to a shade darker it creates a bit of a crease in the rectangle.
So while this type of design doesn't fit every brand, it can be a perfect fit for some that are really going for that minimalistic, modern feel.